The artist Alwar Balasubramaniam joined Embrace Space because it occurs not just in the fields of art, it is also happening in the domains of science, environmental protection, and human rights… It strongly feels that, even though people work in different fields ultimately, if they wish for positive change for humans and an effort for finding equilibrium with nature and fellow beings, we are one family… 
Nathikarai Embrace is in a place in the southern part of Tamilnadu, close to the river and with access to the Papanasam Mountains. There is the Kalakadu tiger reserve in half an hour.
"With the great support from all around, and in particular from Deepak Talwar and Swamy we were able to settle in here. My wife Sharmila runs a humble school, which is catering for twelve kids but temporarily closed because of covid. Instead of working with the government we are working through workshops of basic learning, which can help more children without getting into the bureaucracy of the government. In the coming years, there will be a sports complex too (Kabadi, silambam, kalari paytru, football, shuttle and skating) for children from in and around villages.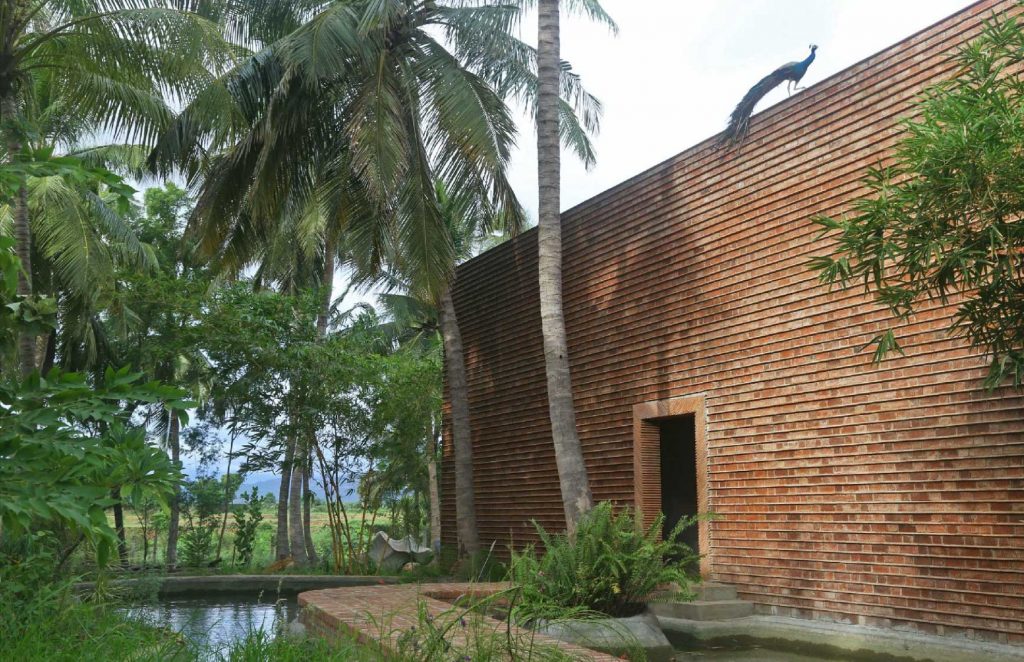 The studio is large enough for me to work and accommodate one more person to work on her on his own. It has a little library, kitchen and toilet, and a nice view. As there is no staff to take care of day to day activity in the studio, the residency will be quite informal.
We have a farm where we have a few hundred trees and we grow almost all vegetables, which we can possibly grow in this weather, and we also have native cows, sheep, chickens, dogs, peacocks, parrots, ibis, myna, lemur, and doves."
"We will be more than happy to host a guest in our place in an informal way and we can take care of breakfast and lunch and they can also participate in any activity in the school or the farming or sports… There is a craftlearning center, to which we are closely connected, called Papanaasam Kudisai. And if someone is interested in working with local craft persons we can work it out too… Here is the film about them from decades ago:
The nearest airport is Madurai and the train station is Tirunelveli or Tenkasi …
Nathikarai Embrace Program